Art for the Home: A Tour of the AGO for Young Homeowners Looking for that Perfect Art Piece
Written for a History of Art course at Ryerson University, 2015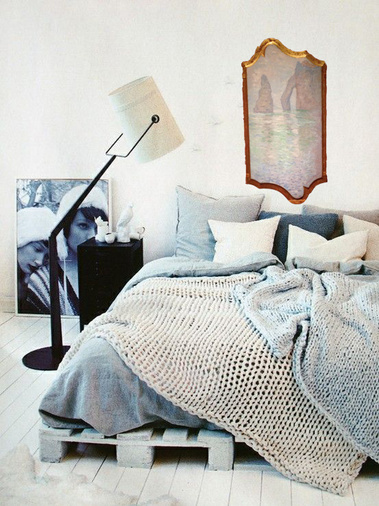 Etretat: L'Aiguille and the Porte d'Aval
Claude Monet
Claude Monet was at the forefront of Impressionist painting, and if you can get your hands on a Monet, don't let go! Your bedroom is where you sleep at night, so you should keep your most precious work in here to prevent any "I slept through it" burglaries. How could you not wake up if the crook needs to pretty much stand on your head to reach the Monet? Place a mirror on the opposite wall so you can actually see the painting when you're lying in bed – this also creates the illusion of two paintings, so you seem even more affluent! The calm colours and rhythmic brushstrokes are great for rest and relaxation after a hard day spent earning the money you need to pay for this thing…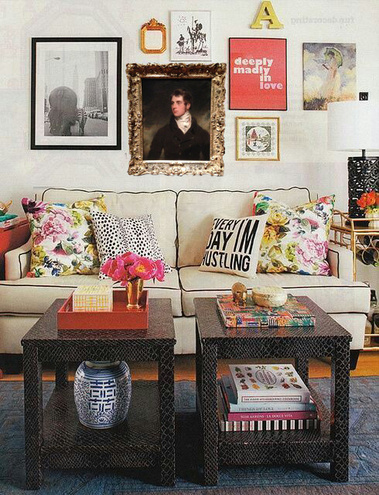 Portrait of Hart Hart-Davis

Thomas Lawrence
The living room is ideal for showcasing a collection of your favourite works – this room is the gathering hub of entertainment in the home. A traditional portrait of a relative (or any person, for that matter) is an eye-catching piece and a conversation starter – people simply love to talk about other people. This portrait by Thomas Lawrence is encased in a beautiful gilded frame that is right on trend with the current popularity of baroque style. The Baroque period in Italy, during the 1600s, brought about a change in the art market, making way for private commissions and an emphasis on representing real people, which left a lasting impression on art to this day. Lawrence uses slight tenebrism, made popular during the Baroque period by Caravaggio, to draw attention to Hart-Davis' handsome face – all of your friends will be vying for a seat opposite the couch so they can stare longingly at his passive (and brooding…and definitely attractive) demeanor.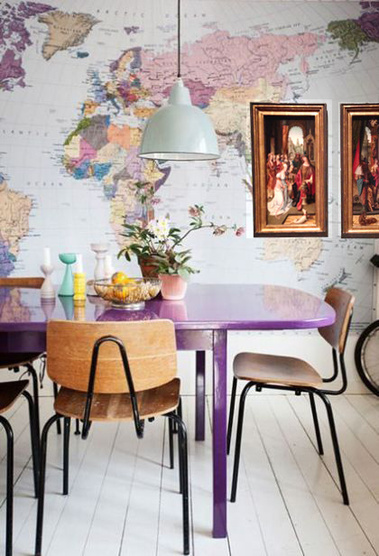 The Queen of Sheba Visiting King Solomon
Pseudo-Bles
It's always nice to be thankful for dinner, isn't it? By hanging a biblical tale on your dining room wall it'll be hard not to say grace whenever you sit down to a nice meal. Pseudo-Bles was a Netherlandish painter -the Netherlands was one of the first places to create art for the home! One can see by looking at this work that Pseudo-Bles favoured the Mannerist style. The forms are elongated and a little odd, but not too weird that it upsets your digestion. The artist's use of red and orange is proven to encourage appetite and can also revitalize conversation. The other piece pictured is also by Pseudo-Bles, called "The Messengers with the Water Before David," to encourage your guests to drink up!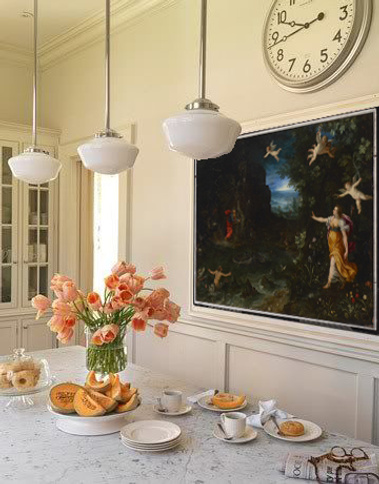 Allegory of Life (The Dream of Raphael)
Jan Brughel the Elder & HansRottenhammer
Even if we can't go back in time and see firsthand what Raphael's dream was, we can look at this painting and see his dreams through the eyes of two Northern European artists. The Renaissance was a time of science and artistry, which are two factors essential to success in the kitchen - if a meal looks delicious but has way too much salt or not enough spice, the meal is a dud. There needs to be a merging of the two, and that's what the Renaissance was all about! This work is painted in oil on copper, so it can withstand messy food fights or the greasy, sloppy hands of your drunken partner. These guys were 18 and 20, respectively, so a painting like this can also act as encouragement to work hard and dream big – maybe it's finally time to pull out that dusty soufflé recipe you've been meaning to try!
The Rejection of Pluto
Shary Boyle
Inspired by a bronze miniature carved during the 18th century, Shary Boyle's "Rejection of Pluto" is a rejection of everything conventional. It is creepy, beautiful, and conveniently made using porcelain so it can be placed on the bathroom counter with no risk of water damage! Boyle's work is feminist in nature, so with this piece in the bathroom one can be constantly reminded that beauty, although valued in society, is not the most important thing on earth – and if one tends to worry a little too much about beauty, one can also look at this sculpture and be reassured that even the most creepy and odd things are beautiful in some way. And, bonus, this sculpture lights up! It's perfect for those late-night bathroom visits when you can't be bothered to turn on the lights.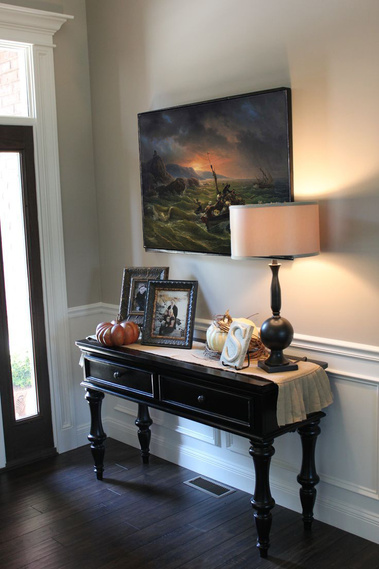 Pirates Fighting at Sunrise
Horace Vernet
We end our tour at the beginning – in the entryway. It's very important to outfit this space with pieces that pack a punch, much like this dynamic piece by French painter Horace Vernet. Vernet was a huge fan of battle scenes, and was quite good at painting them, and this piece is no exception. This scene is unique from other Vernets, however, due to the impressive contrast created by the sunlight emerging out of the clouds which provides hope for the poor pirates struggling to stay afloat. Who knows, perhaps one morning when you're racing the clock and trying to put your left shoe onto your right foot, this painting will act as a reminder that there is always light after darkness. It also contains a spectrum of beautiful, rich colours so it coordinates with any existing decorating scheme.